06 Mar 2017
Entrepreneur India – An invite to Contribute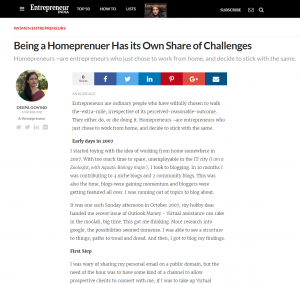 An invitation of a lifetime.
I would read Entreprenuer on the stands, and make mental note of the contibutor's profile that appears as a small box at the end of each article, and feel very very jelous about them. There is something oh-so-perfect about these authors, that their write up has made to the print edition of the most acclaimed Entrepreneur Magazine.
And the, I sigh !!!
But, last week, I was in for a surprise.
Thanks for Team Zoho, They had an invitation for me, on behalf of Entreprenuer.com, and I just grabbed it on all fours. For those who know me, this is indeed a rewind. But. for those who don't, hope to kindle your sleeping spark, so that you too can find your mark on the things that you, and only you do best.